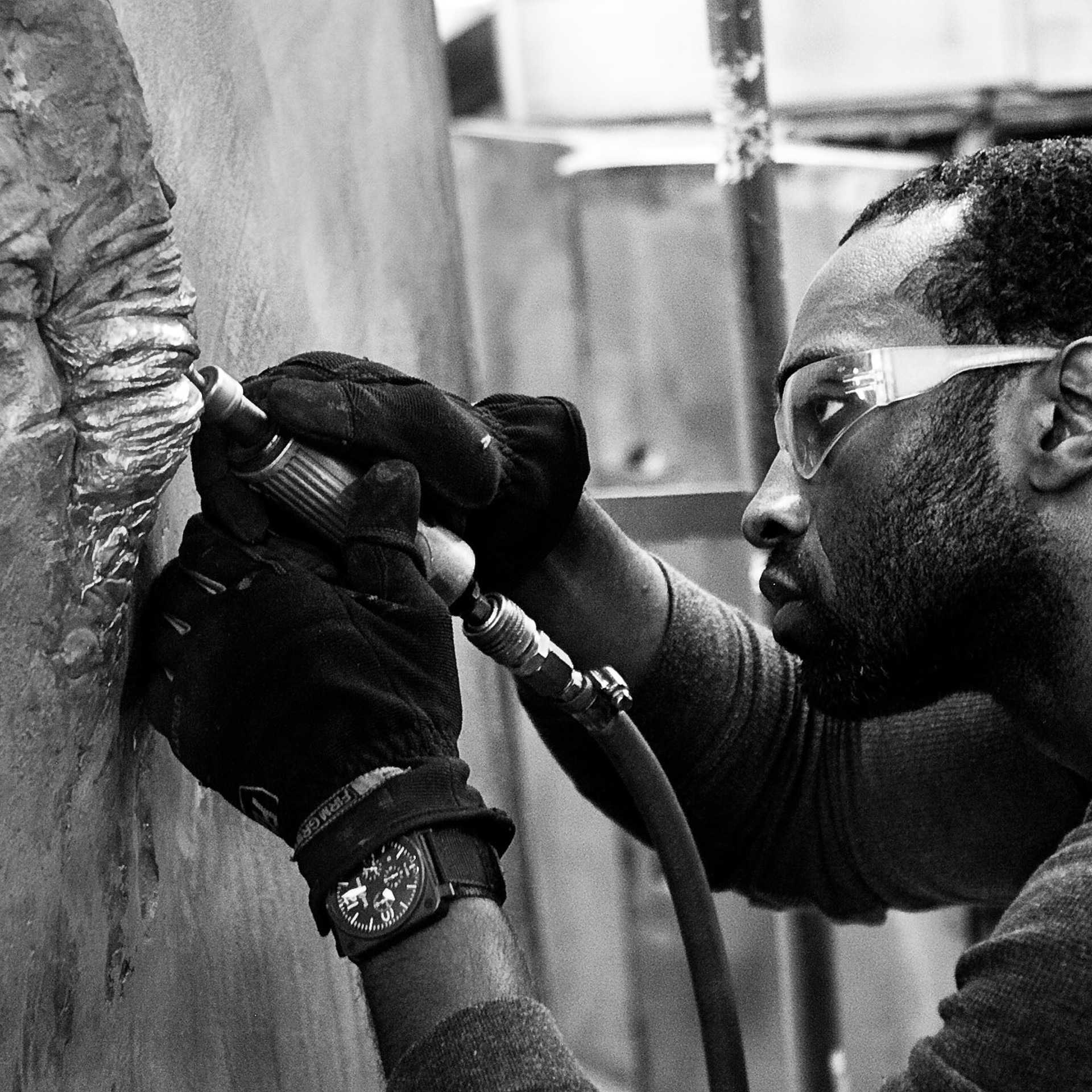 (New York, NY b. USA)
The photograph, like the dent of a hammer or the stroke of a brush is a stolen movement, captured. Paradoxically this series engages abstraction as a subversive tool of realities taken with the camera. Each work uses imagery from dissimilar events to arrange a singular composition. They represent a journal of my conversations and interactions with subsets of southern American and Caribbean communities. These populations are not bound by the linear logic of realism. Instead, they value the spiritual, the mythic, and the familial. – STEPHON SENEGAL
SENEGAL's art practice examines subjugation and rebellion in the context of colonization. He uses assemblage, performance, and sculpture to narrate how colorism and syncretization operate as stratagems against imperialism.
STEPHON SENEGAL was born in Louisiana, USA. He earned his MFA from Maryland Institute College of Art (MICA) and his BFA from Howard University. In addition he attended the FEMA Emergency Management Institute: IS-00632.A, IS-00634, IS-00100.B, IS-00101.C, IS-00200.B, IS-00700.A, IS-00800.B
He has been represented by Morton Fine Art since 2014.
Read More